Precision Measuring of Tool Diameter and Runout Accuracy
Dyna Line Portable eliminates machining defects by measuring total runout accuracy at high rotation speeds. Also usable as a maintenance/evaluation tool for runout accuracy of the machine spindle.
The innovative linear image measuring method
CMOS sensors are often found in hi-tech equipment such as digital cameras and smartphones. With pixels measuring 1.4 μm, Dyna Line uses the latest CMOS sensors for quick and precise measuring.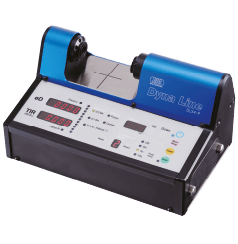 Features & Benefits
Non-contact measuring with CMOS linear image sensor
In-machine measuring
Portable (usable with 6 C-Cell batteries)